Overrunz.com was Number 60 in Profit Magazines Top 100 Fastest Growing companies 2003 - 2008



TAHOE Marketing Group (TMG) is a pioneer of a proven promotional strategy designed to increase sales for furniture and mattress retailers, known as "Gift With Purchase" or GWP.
Our program is guaranteed to produce results! We have successfully executed GWP programs for over 10 years by making it simple for our clients to run a regional or national program at a fraction of the cost using a marketing or ad agency.  
How do we do it?
Tom Rosicki (founder of TMG) and Jon Forest (Vice President of Marketing) and their team, are experts in sourcing, procuring and distributing gifts with your customers' purchase and will show you how to set up a turn-key program from scratch and have it up and running, selling more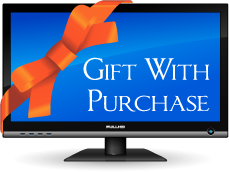 furniture and mattresses, subscriptions or services within weeks.
Give us a call at
1-866-837-7860 and we'll show you how we do it!